Mission Statement
To support and promote the work of co-operative members, as well as excellence in British Columbian craft.
Circle Craft is a unique BC Artist Co-operative dedicated to providing opportunities for craftspeople to connect with the community.
Since its inception, Circle Craft has become a major force in promoting the work of craftspeople in British Columbia. It is one of the most successful organizations of its kind in North America.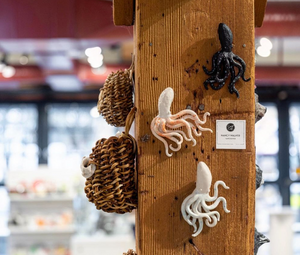 Circle Craft artists include both emerging and established craftspeople. Encompassing traditional, contemporary, one-of-kind, and production works. It encompasses a wide variety of media and design styles. While each craftperson is different , they all place an emphasis on excellence in design and craftsmanship.
It utilizes a 'direct from the artist' approach built on a reputation for integrity and quality. Our shop and gallery are located on Granville Island and has become a Vancouver tradition for locals and visitors alike.